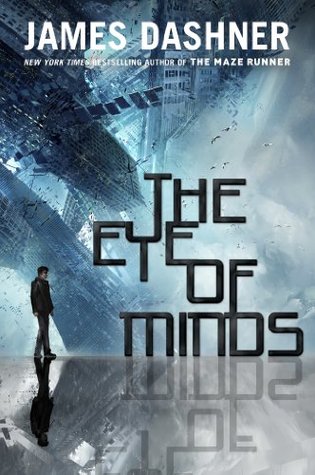 Read: April 27-May 5, 2015
Rating: 3 out of 5 stars
I picked this book up because of two things: the synopsis was very creative and unique, and James Dashner wrote it. I read the Maze Runner series, and I adored it very much, so, seeing that James Dashner wrote another series, I had high expectations that this series would be equally as fantastic. Much to my dismay, my expectations were not reached.
WHAT I DISLIKED:
It was confusing, extremely confusing. The first chunk of the book, I was struggling with the terminology and the way everything worked. I was confused with what tangents were supposed to be, and all things technology. I was not enjoying the book, at all.

Another thing I disliked was all the descriptions. I know many people love it when authors describe things in great detail so that the reader can picture in their mind what things looks like, but for me, it didn't work as well. I know you must feel like I'm horrible for doing this, but I found myself constantly skimming the details and descriptions until I reached conversations or until something interesting caught my eye. After I started skimming through the boring parts, I found myself appreciating the complexity of it much more.

WHAT I LIKED:
After I got over my initial boredom of this book, and started only reading the parts that interested me, (don't worry, I still read at least 80% of the book, so I know most of what I'm talking about :D )I started understanding the book, and enjoyed it a lot more. I liked the originality of this book, since I've never read anything like this before. Although it did take some getting used to.

Friends. Michael's friends, Bryson and Sarah, were great additions that made the book that much better. I liked that Michael wasn't hiding things from his friends, and they were mostly all on the same page.

I don't usually leave a series unfinished, but I don't think I'm in a rush to read the next book, although I will read it, eventually. Overall, not too bad, but I really wished it could have been better.