Okay, so....yes, I confess...that title is slightly misleading because although some of these books may be tiny (compared to...say, the world, perhaps), they aren't the tiny you're thinking about. By tiny, I mean....my reviews for them are tiny and lackluster, and....who am I kidding...it feels like the blurb is longer than my review! Aaah! That's...just....depressing. Maybe I've grown out of writing reviews....I'm running out of things to say...and....maybe...maybe...maybe it's time for me to just give up on writing reviews altogether?! Anyways....this post isn't about that....so....I don't know....here ya go...some TINY REVIEWS....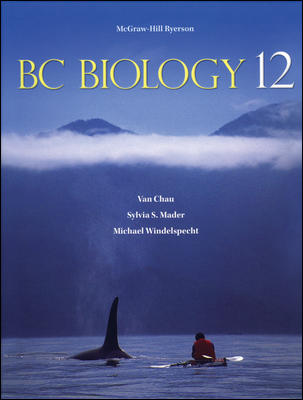 Title: BC Biology 12 (Inquiry Into Life)
Author:
Sylvia S. Mader
,
Michael Windelspecht
Read: Sept. 18-Jun.15, 2016/17
Rating: 2 out of 5 stars
Publication: January 2013 by McGraw-Hill Education
Format: Hardcover, 864 pages
Genres: Science (biology), nonfiction
Blurb from Goodreads:
"
Basic biological concepts and processes with a human emphasis.
From the unique delivery of biology content, to the time tested art program, to the complete integration of the text with technology, Dr. Sylvia Mader has formed a teaching system that will both motivate and enable your students to understand and appreciate the wonders of all areas of biology. Inquiry into Life, 14/e emphasizes the application of all areas of biology to knowledge of human concerns, what the students are able to relate to. This distinctive text was developed to stand apart from all other non-majors texts with a unique approach, unparalleled art, and a straightforward, succinct writing style that has been acclaimed by both users and reviewers. In the 14th edition, the authors have focused on the concept of inquiry and a student s inherent desire to learn. To do this, they integrated a tested, traditional learning system with modern digital and pedagogical approaches designed to stimulate and engage todays' student.
"
Where does one start when reviewing their biology textbook?!
I'm sorry....I love biology...but this book....I don't have very fond memories associated to it. Sure, the book itself was fine. Had everything (I think) it should have. But...I dunno, really....I feel like...I didn't bond with it as much as I did with my English Literature textbook. But I suppose that makes sense because....literature! Of course there are feelings associated with it...biology is just...all...information....technical stuff.
But.....still! I LOVE biology! Perhaps if the teacher had been different.....? I dunno....but I guess we'll never find out now!
Argh. I know I've failed when my review is shorter than the blurb. Of course, this blurb seems to be.....exceptionally longer than usual...but.....eh. I have failed.
_________________________________________________________________________________
Ti
tle: Adventures in English Literature, 1989 (Grade 12) Pegasus Edition
Author:
Harcourt Brace Jovanovich
,
Bruce Robbins
,
John Richeti
Read: Sept. 10-Jun. 19, 2016/17
Rating: 4 out of 5 stars
Publication: January 1983 by Harcourt Brace Jovanovich
Format: Hardcover, 1164 pages
Genres: literature (poetry)
Blurb from Goodreads:
"
An excellent, solid overview of British literature beginning with Beowulf. Concise and very thoughtful critical comentary for each era and major writer. Modern and contemporary writing, of course, should be supplemented.
"
I'm "reviewing" my English Literature textbook because....WHY NOT?!
I'm not afraid to say that I loved this book, I'm not shy to say that I absolutely ADORED every single class I went to. Sure, my review and impression of this book might be more because of the experience I've had with it and less to do with the book itself....but without the book....no memories?!
I DID enjoy reading the poems in this book though! After they were helpfully dissected by my teacher and with friends. I love finding the hidden meanings...reading between the lines of poems...it's always a victory for me.
Some of the poems I thought would be in here...weren't in here though?! Like, why?!
Also, the commentary was super helpful, sometimes. I don't really like the discussion questions though? I thought they could have been better.....could have helped reveal more....
Anyways. Good memories! Good review.
...wish I didn't have to give it back. I wish I could have it in my arms right now. I wish I could hug it super tight against my chest and feel its comforting...thick....solidness that is this super thick and chunky textbook.
This textbook is by far, the thickest textbook I've ever gotten...I could seriously hurt someone with it! How exciting!
Thickest textbook you've ever been in possession of?