The Divergent Series! I sure hope you know what the Divergent series is about, or have at least heard of it, because if you don't...you should definitely go check it out. It's a movie, too! So, you know, if you're too lazy to read, go watch the movie...or something...
I've been compiling a lot of my reviews from one series into one post, so bear with me as we discover how simplistic and unexperienced my mind was when I read Divergent back in 2013...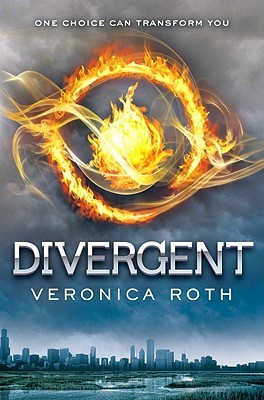 Title: Divergent (Divergent, #1)
Read: December 1-6, 2013
Rating: 5 out of 5 stars
This book was sooooo good
Now I can't wait to watch the movie!!!
____________________________________________________________________________________
Title: Insurgent (Divergent, #2)
Read: December 20-31, 2014
Rating: 4 out of 5 stars
Wow.
This book was great. The beginning was a bit hard for me to understand because I read Divergent about a year ago, but after the first few pages, the rest went by smoothly, and it was awesome! I now know what people mean when they say it was a page turner, because this book actually did keep me flipping the pages. Once I started to read this book, it was so hard to stop, and I couldn't focus on anything else besides this book. I finished this 500+ paged book faster than I've finished some 200 paged books. I also can't wait to watch the movie now...I'm so excited!
What I liked: I felt that this book was really fast-paced, which was great, and there were four specific parts that actually made me laugh out loud (it's on pages 388, 391, 402, and 409, in case you're wondering)
What I disliked: this whole book was fantastic, but the one thing that I didn't quite enjoy was Tris and Tobias' relationship. Every time, I read about them together, I felt there was some kind of tension between them, but the ending definitely made up for it.
Now that I've finished Insurgent, I can't wait to read Allegiant, hopefully, it won't take me as long as it took for me to get my hands on this book.
____________________________________________________________________________________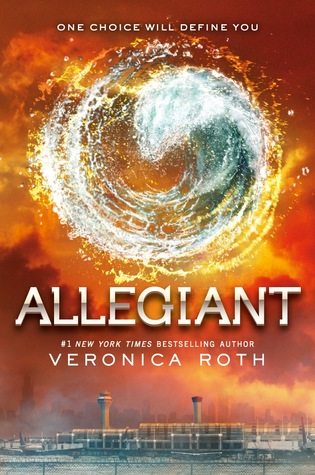 Title: Allegiant (Divergent, #3)
Read: June 30-July 11, 2015
Rating: 4 out of 5 stars
Pages: 532
Genre(s): Dystopian, Adventure
Here's the synopsis from Goodreads:
"

The faction-based society that Tris Prior once believed in is shattered - fractured by violence and power struggles and scarred by loss and betrayal. So when offered a chance to explore the world past the limits she's known, Tris is ready. Perhaps beyond the fence, she and Tobias will find a simple new life together, free from complicated lies, tangled loyalties, and painful memories.

But Tris's new reality is even more alarming than the one she left behind. Old discoveries are quickly rendered meaningless. Explosive new truths change the hearts of those she loves. And once again, Tris must battle to comprehend to complexities of human nature - and of herself - while facing impossible choices about courage, allegiance, sacrifice, and love.

Told from a riveting dual perspective, ALLEGIANT, by #1 New York Times best-selling author Veronica Roth, brings the DIVERGENT series to a powerful conclusion while revealing the secrets of the dystopian world that has captivated millions of readers in DIVERGENT and INSURGENT.
"
Review:
Ohmygoooooodness! This book was incredible! OK, I admit, the beginning was the teensiest bit slow and boring, but the rest of the book more than made up for it.
I REALLY LIKED...
THE RELATIONSHIPS. Throughout the book, many relationships become stronger or are mended. Tris and Tobias encounter some pretty difficult stuff, but they got through it. And their relationship went much better and smoother because of it. Tobias and his mother also patched up their relationship considerably. It was so nice to see that Tobias has at least one parent who would still choose him over control and power. Lastly, I enjoyed reading about Caleb and Tris' mended friendship, Albeit, only at the very end. Tris finally understood the meaning of love, sacrifice, and forgiveness, and it was such a pleasure to read about her enlightenment.
Allegiant had an overall awesomeness about it, so I can't name every single thing that I liked, so I chose to only focus on one: Relationships...just FYI...
I DIDN'T LIKE... (spoilers)
THE ENDING. I was absolutely devastated by the conclusion. It was all going so well, and then suddenly...BAM! This happens: TRIS DIES
[Tris dies (hide spoiler)]
.
I honestly couldn't believe it. After THAT happened, I kept on waiting and expecting for something,
anything
to happen. But when I finally flipped to the second to last page, I knew that it was not happening. How sad. I then proceeded to scour the internet on WHY.
I didn't come up with much. But it was enough. Ms. Roth's explanation made sense. I still don't like it, but I guess I'll have to accept it for what it is: an ingenious idea that ended this magnificent series perfectly.